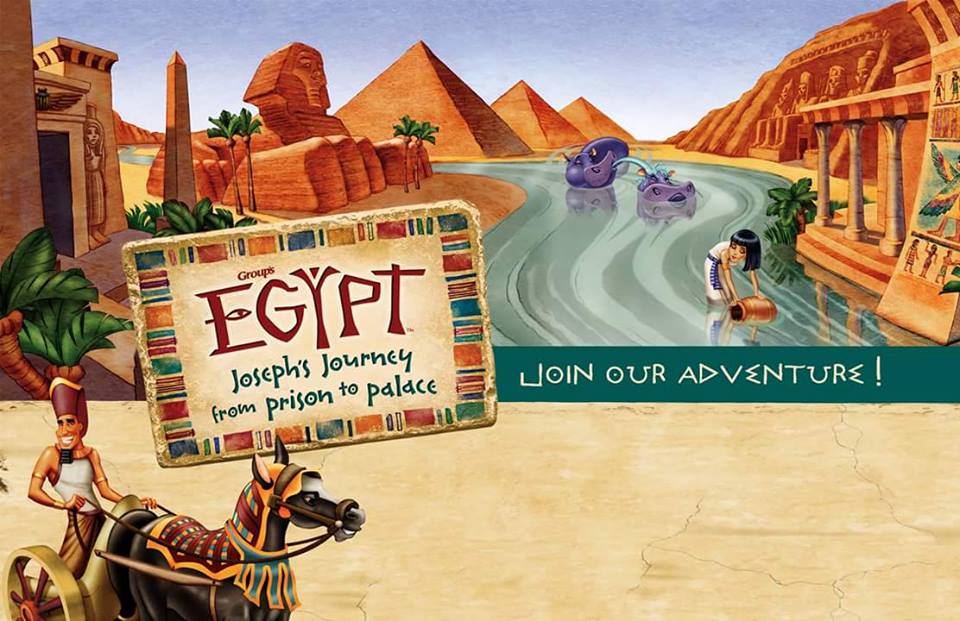 Thank you to everyone!
This was a fantastic week!  We met new friends, learned more about Joseph, the Prince of Egypt, and had a ton of fun with music, crafts, and games.  The food was delicious, the company unforgettable!  Thank you for joining us this year – we look forward to 2017!
Our Event:
Mark your calendars for June 19th to June 23rd from 5:30pm – 8:30pm!  It's time to gather, have some fun and learn about Joseph's Journey from Prison to Palace:
Imagine what it was like to live and work in a dusty, bustling, noisy city along the Nile in ancient Egypt. You would hear all the talk about what was happening in Pharaoh's palace. You might even work with someone who followed many gods—and may even hear about someone who follows only one God. Maybe you'd even wonder about the new guy Pharaoh has put in charge of storing and passing out food. Some say this former prisoner even has the gift of interpreting dreams!! In just a few weeks we're taking a journey back to ancient Egypt…without even having to leave our Church! Think about this: What was it like to live as a slave in Bible times?… How did they make mummies? …What happened to Joseph (the guy with the colorful coat)??  Let's find out what happened to Joseph as he went from Pharaoh's prison to the palace with an exciting Bible times adventure in ancient Egypt!!
We'll be serving a light supper every night.  Hope to see you there! Bring a friend! Share this exciting event with family and friends by clicking on the sharing button of your choice.