"You are of God, little children, and have overcome them, because He who is in you is greater than he who is in the world." 1 John 4:4 (NKJV)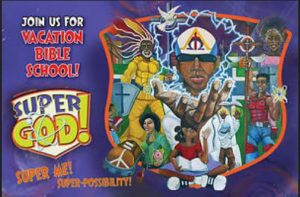 Our Event:
Mark your calendars!
June 18th to June 22nd
5:30pm – 8:30pm
We will learn about our Super God and His Super Powers!  We'll find out just what God can do and what super power we have inside, thanks to Him!
Hear that there is no greater strength than God's super power within!
Imagine your own super-possibilities!
Have the opportunity to choose Jesus' super love!
We'll be serving a light supper every night.  Hope to see you there! Bring a friend! Share this exciting event with family and friends by clicking on the sharing button of your choice.